AUTHOR EVELINA GRAVA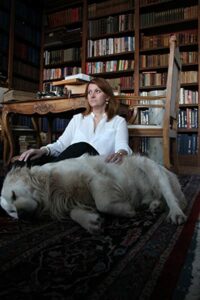 Evelina Grava has written three books and a number of other publications.  In 1997, E. Grava released the book "Recipe for all Recipes", and in 2013, she published her second book, "Refined Evil". The book became a bestseller and was in much demand at bookstores and libraries in Latvia. At the initiative of the Imants Ziedonis Foundation "Viegli", E. Grava was invited to apply for a Baltic Assembly award in science in 2014.  "Refined Evil" also inspired a performance at the Rīga's Improvisation Theatre. The publication about the book was included in the latest literature guide "Pērļu zvejnieks" (Nov-Dec 2013). In 2017, in cooperation with Daniel Jahn, an expert and collector of antique works of art of German origin, Evelīna Grava presented the book "Psychology and Cuisine or Cuisine and Psychology".
---
REFINED EVIL by Evelina Grava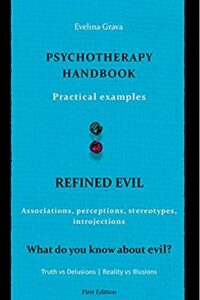 The book is easily perceived, with no excessive wordiness or complicated terminology, with the author describing specific and recognisable examples from public life since the beginning of the post-Modern era. The examples lead to endless questions about the things that are incomprehensible in people, in relationships among people, and in society at large.
The concept "refined evil" involves the transfer of hidden and unknown things from generation to generation. It turns out that people can inherit not just property, but also attitudes and values that are not always favourable or useful to individuals and to society at large. The book makes it possible to understand this inherited surrogate, which is propagated, maintained and cultivated without knowing that this is happening and while suffering because of it.
"Refined Evil" helps readers to identify endless and widely used manipulations used against individuals. Theoretical ideas illustrate the psychological instruments that modern people need so as to spot and manage these manipulations.
The book includes the following topics: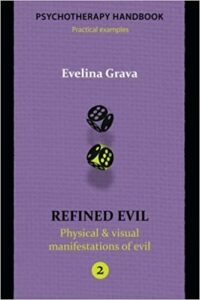 Health & Psychology;

Self-Therapy at Home;

The Truth About Sex and Feelings;

Psychological Causes of Illness;

Character & Emotional State;

Prohibitions & Provocations;

Character As an Obstacle To Relationships;

Why Individuality Confronts With Mass?;

Self-Discovery Through The Surrounding View;

Unfulfilled Longing of The Looks;

Emotional family heritage.
---
Opening of the book REFINED EVIL (Izkoptais ļaunums)
---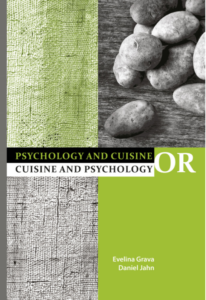 What does a table set for a banquet say about us? What determines our nutritional choices? What do eating habits tell us about the relevant individual? Can two areas of science that are so very different – psychology and the culinary arts – even be brought together, and are they really all that different? All that remains is to make a few observations that lead to new revelations, confirmations and conclusions!
The book covers ten periods in time, starting with the Stone Age and ending with the present day. The authors have described culinary trends during each era, as well as the psychological portrait of a consumer who has created cooking traditions and makes use of them for nutritional purposes. Readers of the book will discover that the desire to be a vegetarian can be linked to the Art Deco period, which means that this discovery can help one to understand one's emotional world and be more conscious in approaching such elegant rationality. On the other hand, people who represent the worldview of the Baroque era and try to accept the psychological rules of Art Deco can lose some of themselves and their uniqueness.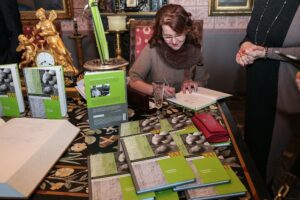 The uniqueness of the book rests in the fact that it brings together two important topics – the culinary arts and psychology, thus offering an unprecedented opportunity to study one's own personality through the prism of nutrition. Readers will recognise their ideas about themselves and the world, separate conscious and subconscious beliefs about food, identify themselves in accordance with the relevant historical era, and put the new knowledge to practice.
The book offers a chance to find regularities between cause and effect when it comes to eating habits. It is a way to focus on personal growth without clichés. The content of "Psychology and Cuisine" will inspire the readers to become more interesting for themselves and those around them, because the choice of foods is a personal business card. Preparing and eating breakfast, lunch and dinner is a form of self-realisation. The book also includes an original test that readers can use to quickly understand their nutritional style and psychological appropriateness therein.
This book is informative about how to choose a meal and how to understand one's own psychological type. It is also a brief history of the culinary arts, a guidebook to learn more about oneself and those around oneself through the prism of these arts.